Top 10 highlights of 2018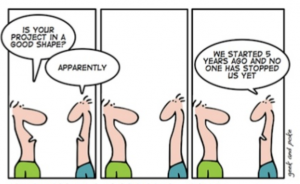 *1* #Product
SightPlus was upgraded, software and hardware wise. Great feedback has been collected about these improvements. SightPlus Edition 2 is available. Sign-up on our website to try it!
*2* #Certification
SightPlus is CE marked and the team implemented a kick-ass quality management system to ensure the constant improvement of our work.
*3* #Evidence
After a pilot comparing the visual acuity and contrast sensitivity of a group of testers with and without SightPlus, it is reported that on average those testers can see more on the charts.
*4* #Clinical evidence
We have commenced a full clinical device study with Moorfields eye hospital, expecting 60 participants by March 2019 and publication of results in the middle of 2019. This will provide peer-reviewed evidence for clinicians and decision makers and offer further evidence as the improvements in visual function with SightPlus. The study is even included in the NIHR portfolio.
*5* #Usersexperience
One of our users passed her GCSEs thanks to SightPlus, another used it to follow her grandson's wedding, another one read his medicine prescription for the first time in 8 years. So many great stories that motivate us to do better every day!
*6* #Testersengagement This year, 60 new testers have joined our pipeline of testers to support the development of our new prototype. On average, our super users take less than a day to confirm their involvement in our R&D projects. #dedication [a quote of user supporting R&D]
*7* #Distribution
This year, we partnered with Professional Vision Services to reach more people, as they have 30 years experience in equipping people with low vision aids and offer home visits.
*8* #Team
A new member has joined the team, adding more expertise in hardware and engineering.
*9* #partners
Working with hardware experts was a crucial step for us to develop a new prototype. We started working with an industrial partner that combines years of experience in wearables and optics.
*10* #Internationalisation
France will be the next market for us. We have good news to share in 2019.
Stay Tuned!